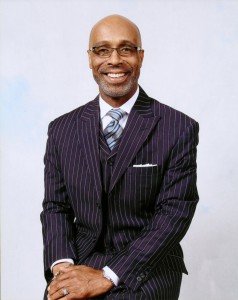 Serenity was conceived through the appointed blessing of our Heavenly Father and birthed through the vision of Mr. Cedric D. Guy, Proprietor and President.
Mr. Guy, formerly of Golden Gate Funeral Home, who is known by most as "Randy" is a well known respected pillar and friend to many throughout the city of Milwaukee.
Randy has built countless friendships and business relationships through support and sponsorship of many church community programs. He has now ventured out to establish a business that will continue to serve and support you in your personal time of need.
"Serenity's" foundation stands planted and rooted on the cornerstone of compassion and tranquility. Randy, Maudie E. Love, Licensed Funeral Director and his professional staff assistants, have taken a personal pledge to provide you with matchless service during your time of bereavement and reflections.
The vibrant components of "Serenity's" heartbeat are to serve you with serene, supportive and sincere care.