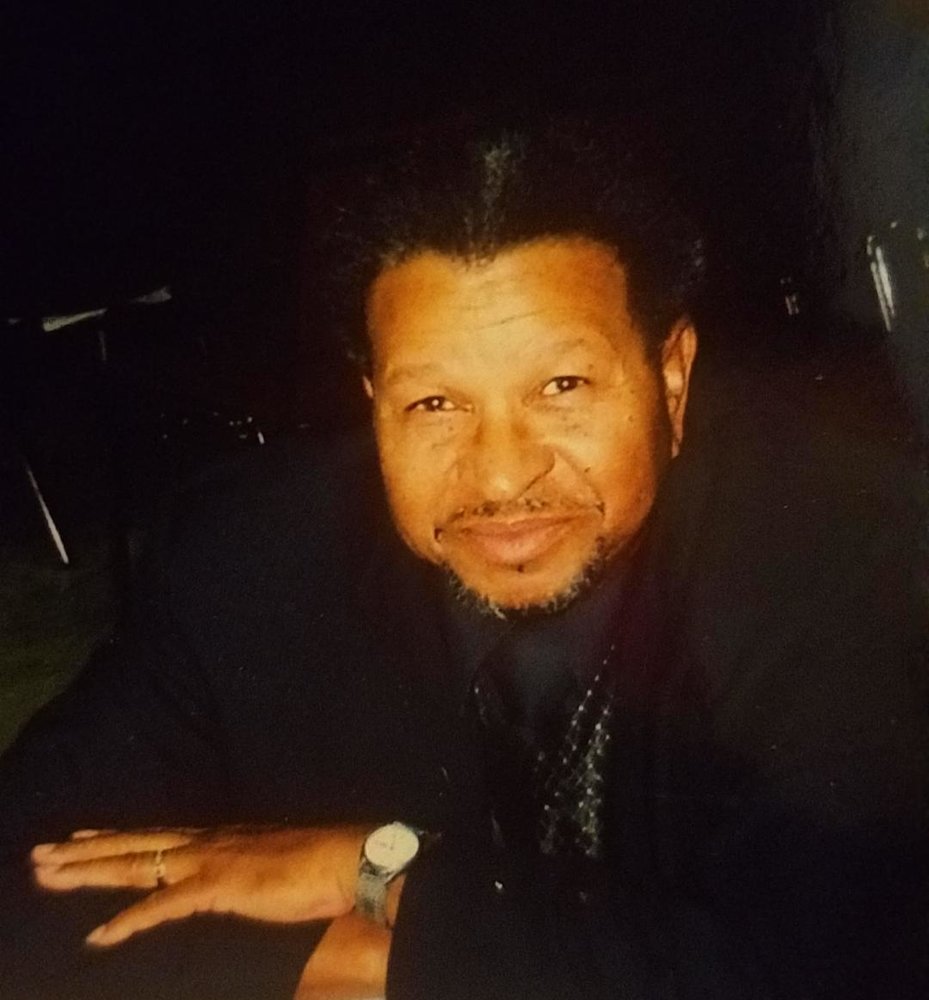 Share Your Memory of
Rev. Daniel
Obituary of Rev. Daniel Boulton,Jr.
Obituary August 1, 1941-July 25, 2018
Rev. Daniel Boulton Jr was born in Hickory, Mississippi on August 1, 1941. At an early age, Rev. Daniel confessed and accepted Jesus Christ into his life at Wesley CME Church and Friendship Baptist Church in Hickory, Mississippi.
Growing up, one of his favorite childhood games was speaking and preaching to relatives in his backyard. Not knowing that one day God would prepare and anoint him for ministry in the Kingdom of God. Rev. Daniel would eventually move to Milwaukee, WI where he would establish his life, spiritual journey, and professional career.
Rev. Daniel joined and served as a member of Bethel Christian Methodist Episcopal (C.M.E.) church for many years until at the appointed time, he left on a spiritual journey with Pastor L. Walker and the late Evangelist Bernice Walker. Rev. Daniel became the first member of Trinity C.M.E. and the first Minister to accept a call into ministry. There he would serve, help, start, and organize Trinity C.M.E Church located at 3820 N. 20th Street, Milwaukee, WI; where his name is etched on the cornerstone today.
It was at Trinity C.M.E that Rev. Daniel heard his call to the ministry and begin teaching and preaching. He would later further his growth in ministry at Faith Temple COGIC under the leadership of Pastor Claude Edwards, Co-Pastor the Bride of Christ Church with his wife Rev. Cassandra Boulton, Co-Founder of Gethsemane Moments radio broadcast on WGLB AM 1560 and eventually served out his years at Rose Hill Missionary Baptist Church under the leadership of Pastor Dexter Trice.
Rev. Daniel was a pastor, prophet and teacher. He was a God-fearing, forgiving, and loving husband, father, grandfather and great-grandfather. He was recognized for his servant's heart, excellence in community service, his continued education of Christian leadership and became a walking miracle that showed God's goodness upon his life.
He loved fishing, food, traveling, music and going to church. He established his professional career with the Milwaukee County Transit System (MCTS) as a MCTS Driver and retired after 33 years in 2005.
He is preceded in death by his Father Ocnell Boulton; Mother, Margie Gallaspy; Granddaughter, Danae Dills; Father-In Law, Willie Rivers; Mother-In Law, Annie Rivers Forde; Brother-In-Law, Raymond Louis, Rev. Ira D. Morgan and Pastor Joseph Pierce; Niece, Janell Carter; Nephew, TJ Celestine, ShaQuan Rivers.
He is survived by his wife Rev. C. Boulton of Milwaukee, WI; Daughters, Penny Boulton of Memphis, TN, Sakeenia Noid (Joe) of Milwaukee, WI, Nicoshia Wynn (James) of Minneapolis, MN; Sons, Daniel Boulton (Wanda) of Fayetteville, NC, Robert Boulton (Monica) of Milwaukee, WI, Darian Boulton of Stafford, VA, Ahmad Boulton (Ella) of Sarasota, FL, Danny Green and Dante Smith both of Milwaukee, WI, Sherwin Gaddis of Chesapeake, Virginia (Charlene), and Daniel Edwards (Valeria), Allen, TX; God Son, Titus Dowl; Sisters, Barbara A. Gallaspy (Joe) of Milwaukee, WI, Peggy Louis of Chicago, IL; Step Father-In Law, Hartley Forde of Danville, IL; Brother-In Law, Gregory Rivers (Anna), Dexter Rivers, Michael Rivers, Michael Liederbach (Vanessa), Damar Liederbach, Shaunelle Liederbach, and Dexter Maxwell (Kimba) all of Milwaukee, WI; Sister-In Law, Bertha Morgan of Kalamazoo, MI, Gretchen Rivers (Earl) of Danville, IL, Stephonya Liederbach (Will) and Cindy Liederbach both of Milwaukee, WI; 33 grandchildren, 18 great-grandchildren and a host of nieces, nephews, other relatives and friends and his beloved dog "Missy."
Visitation
10:00 am - 11:00 am
Saturday, August 4, 2018
Holy Temple Baptist Church
4245 N. 60th. St.
Milwaukee, Wisconsin, United States
Funeral Service
11:00 am
Saturday, August 4, 2018
Holy Temple Baptist Church
4245 N. 60th. St.
Milwaukee, Wisconsin, United States
Interment
Graceland Cemetery
6401 N, 43rd. St
Milwaukee, Wisconsin, United States